Postpartum Chiropractic Care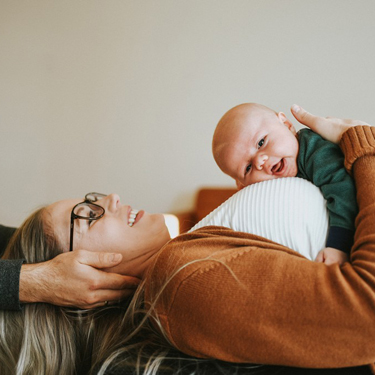 You've just gone through 9 months and are transitioning into motherhood for a new child. This postpartum time comes with lots of changes. It is easy to forget how much time is needed for healing and recovery, often times up to a year. At Maximized Chiropractic, we make sure your nervous system is clear and working at maximum efficiency so that you are able to adapt to the new life and enjoy your new baby! We are also a shoulder to cry on, a friend to vent to, and a fellow parent that knows what you're going through. With Chiropractors, Certified Lactation Counselors and a Registered Nurse on staff, you can find comfort in knowing your postpartum journey is supported here.
Postpartum chiropractic care has been shown to:
help get more restful sleep
increase breastfeeding outcomes
ease the healing process
reduce discomfort
so much more!
Give yourself the healthiest start to parenting and living a Maximized Life!
Schedule an appointment with our team today!

Postpartum Chiropractic Care in Bismarck | (701) 751-6000