Meet Our Team!

Meet Dr. Alex Coleman, CACCP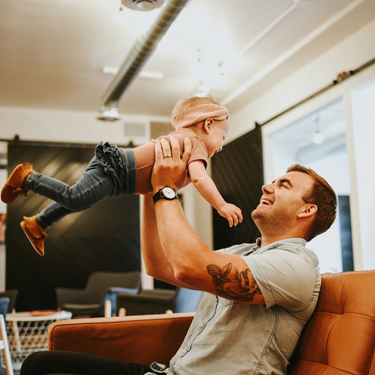 Being able to keep your children healthy is my sole purpose in life. I love taking care of kids because well, I am a big kid too! Does that mean I don't see grownups? Nope, I love taking care of moms and dads too, but kids hold a special place in my heart. They are my fuel. They are the reason I am devoted to providing you with the absolute highest level of care possible. During their first visit, I make it my top priority to make it a fun and exciting experience for your kids. I can all but guarantee that your child will be sad to leave and excited to come each time!
Kids always help me remember what is important in life. And it breaks my heart when kids are not living to their full potential. My biggest passion is to change the way families view the health of their kids and to create a community centered around prevention and wellness. One of my favorite things about being a pediatric chiropractor is when a mom and dad are struggling, exhausted, and crying. Sounds mean right?! The reason I like it so much is because I have been there with my own kids. I can completely relate to what it's like to feel like you don't know how you're surviving. Going through those times together creates a strong bond between us. That bond is not lost or forgotten. I think of it kind of like a badge of honor that our families have. Going through those hard times and seeing how living the chiropractic lifestyle can make so many things easier is very rewarding for us to be a part of.
I am incredibly proud of the work we do. I would love to meet you and have your family be a part of our Maximized Family!
Personal life
My wife Whitney and I have 3 beautiful and tiny children. Ranger is a sweet and kind snuggler who loves a T-rex as much as the next guy. Zelda is a brute who enjoys physically hurting her dad while wearing an Elsa dress. Wilder is our happy baby who lets her brother and sister get all the attention. My skills include singing Frozen songs off-key, swaddling anything that moves, and the ability to make a 7 course breakfast while holding a baby.
Chiropractic Education and Training (the boring stuff)
I earned my Doctor of Chiropractic from Northwestern Health Sciences University in Minneapolis. I am Certified by the Academy Council on Chiropractic Pediatrics (CACCP).  This is a very intensive training program that I completed post-graduate so I could provide the absolute highest level of care for my families.
I also study extensively through The National Family Wellness Alliance and the International Chiropractic Pediatric Association (ICPA) in pediatrics and pregnancy care and I am certified in the Webster Technique for pregnant moms.

Meet Dr. Kelsey Zorn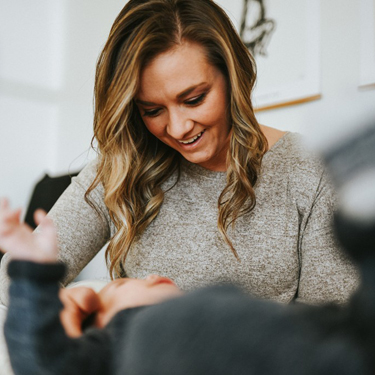 Working with kids has been part of my life since I was very young which has lead me to my life-long career as a pediatric chiropractor. Spending each day with kids gives me energy and fuel to continue to love what I do! In addition, becoming a mother myself has allowed me to see how precious our littles are and why it is so important to give them the perfect start to life. That's where chiropractic comes in!
Chiropractic is a life changing experience. The most rewarding part of my job is seeing the impact we have on families. It is far too often that we see a mom and dad enter the office with exhausted minds and tired eyes looking for answers to a book of questions about their children. I've been in your shoes and know first hand how challenging, yet rewarding, parenthood can be. The uncertainty of parenthood stops here. It is my purpose to make sure your child is healthy and happy and I'm here to support you as you navigate your way through this adventure.
When your kids enter the office, I want them to feel at home. As if we have known each other our whole lives (which may even be the case!). They are free to run and play and if that means getting adjusted while playing at the train table, great! I am determined to make sure your child's experience here is one they (and you) won't forget and that your whole family will look forward to the next visit.
The Maximized Family is not just a saying, we mean it. I would love to meet your family and make it part of ours.
Family Life
I married my high school sweetheart Austin, and we have a busy little boy, Owen. Our home is scattered with tractors and dinosaurs which has allowed me to nearly perfect my dinosaur growl and bring out my inner imagination again.
Chiropractic Education and Training
I earned my Doctor of Chiropractic from Northwestern Health Sciences University in Minneapolis. I also study extensively through The National Family Wellness Alliance and the International Chiropractic Pediatric Association (ICPA) in pediatrics and pregnancy care. I am certified in the Webster Technique for pregnant moms and PIPS (Pediatric Intraoral Palate Specific) for babies.


Meet Whitney Coleman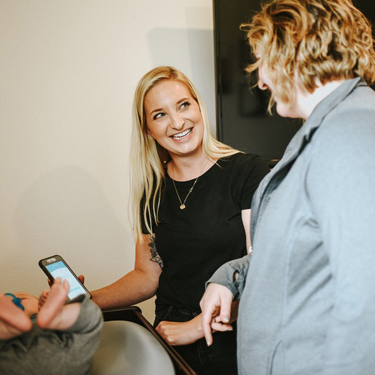 BSN RN, Certified Lactation Counselor (CLC)
I always knew I wanted to be a mom. I started my mothering career at a very young age (my brother is 8 years younger). If I wasn't mothering my siblings, I was somehow offering help or guidance to someone else. It only makes sense I also became a nurse!
I loved being a labor & delivery and postpartum nurse. Pregnancy, labor & delivery, babies and breastfeeding were always fascinating to me but after going through it all myself, I discovered a much deeper passion for it all. I was an expert baby calmer in the hospital! I taught parents the Happiest Baby calming technique and instructed Prepared Childbirth and Breastfeeding classes.
Alex and I were excited to be expert parents once our first little guy, Ranger, was here! It's funny how easy hypothetical parenting is! We struggled through that first year with our new baby like many first-time parents. It was then that I found my true passion: offering guidance and support through pregnancy, breastfeeding and raising children.
I use my knowledge as a nurse and certified lactation consultant and my experience as a mom to offer as much support as I can to each and every family we see! I don't want anyone to have to struggle through those precious days with a newborn baby. It is THE MOST incredible but also the most trying experience of a lifetime. I got through it all by making mistakes that you don't have to! I will be your person for any questions relating to pregnancy, breastfeeding, postpartum recovery, calming your baby, better sleep, starting solids and more!
Alex and I have three (mostly sweet) babies. Ranger is 4 and is sweet and sensitive with an extreme love for dinosaurs and hide and seek. Zelda is 2 and tough as nails. She will take care of any business she has while wearing an Elsa dress and heels. Wilder is 8 months and came into this world wildly fast over the top of a toilet. She's generous with her smiles and already has her brother and sister trained to toss her diapers and bring her pacifiers. They make us love life even more and although they are well-adjusted and probably some of the healthiest kids out there, they're still a handful! Trust me when I say we're in the trenches with you…and we got your back (pun intended)!

Meet Karly Odgers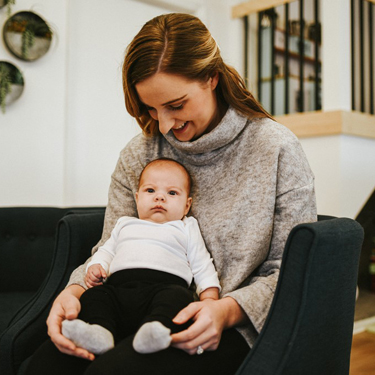 Office Manager, CLC
I'm a Bismarck native and graduated from the University of Mary in 2016 with a Bachelor's degree in Business. Very early on, I discovered my passion for helping others. Through seven years of having my own Mary Kay business, I have developed a firm belief in the importance of exceptional customer service. I've learned that when you truly care for others and their needs, you are blessed in return. My main purpose in doing what I do is to help others and make them feel important. We all love to feel special!
Chiropractic has shed new light on health for me and my husband, Paden, and now our baby boy, Beckham, who was born in October! I'm the person you'll usually talk to on the phone and see at the front desk when you come in! In my free time, I love spending time with friends and family. Family has always been my number one priority! I also love having laid back date nights with my husband – they're the best!

Meet Bre Madler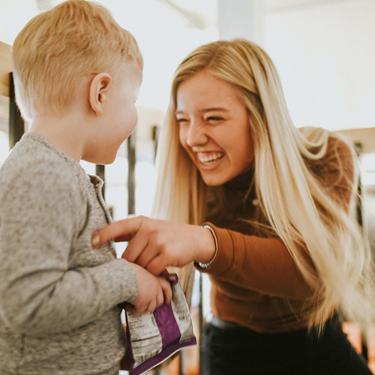 Patient Experience Coordinator
My birth certificate says Breanna, but that's the long name my parents use in "certain situations". Most people call me Bre, Breezy, Brad, and sometimes Maddawg. When you see me around the clinic you can find me holding babies, taking kids to the toy machine, coloring, or whatever it is that makes the little ones happy! Some people may think it is hard keeping the kiddos occupied, but I've had a lot of practice at home with my older brother! When not at the clinic my hobbies include playing volleyball and softball, relaxing in warm weather, and spending long hours on the lake.

Meet Megan Martell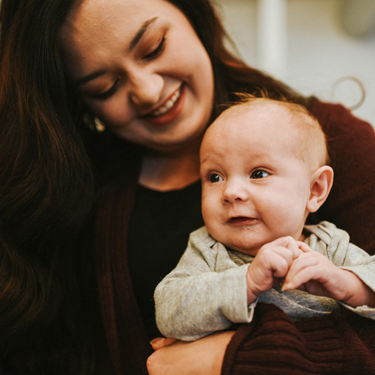 Office Coordinator and CLC
I've had lots of practice taking care of babies! I actually met Dr. Alex and Whitney when I was taking care of their kids Ranger and Zelda at daycare! Now I have my own little boy, Parker, and he has taught me so much. Becoming a mom has been such an incredible experience and has left me even better equipped to help with all our #maximizedkids in the clinic! My favorite thing about children is how funny and curious they are! They sure keep me on my toes! I am engaged to my best friend, Emmett, and I also have two fur babies at home. When I'm not at the clinic, I enjoy spending time with family, snowboarding, playing volleyball and softball and reading up on all things birth!

Maximized Chiropractic Team (701) 751-6000