Breastfeeding & Lactation Counseling in Bismarck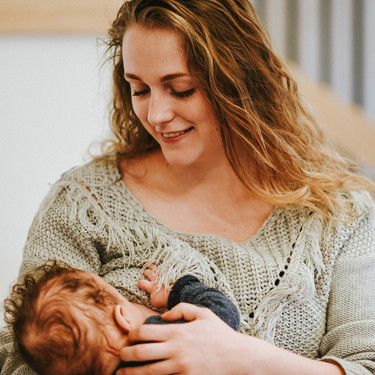 Breastfeeding can be one of the greatest sources of pride for a new mother. It can also be one of the greatest sources of stress. Why does it come so easy with some babies and yet can be so challenging with others? Breastfeeding is amazing in so many ways. Your body creates food that is absolutely perfect for your baby. Research shows that there is no replacement for its health benefits. Most women (70%) breastfeed their child at birth, but only half of them are still breastfeeding or nursing at 6 months of age. Lack of proper resources and support causes this healthy breastfeeding relationship to often fall short. Many of these babies have difficulties that respond very well to lactation counseling and specific chiropractic care. Our goal is to help your healthy breastfeeding relationship be extended for as long as possible!
What You Can Expect
Our Certified Lactation Counselors (CLC) are trained in how to instruct new moms on how to feed their baby. They will address an array of breastfeeding concerns including latching difficulties, painful nursing, insufficient milk production and more. This is all done in the comfort of one of our two private nursing rooms available at our chiropractic office. If you want to return to work or school, they can address how to use equipment such as breast pumps to help you meet your breastfeeding goals.
We also started the Maximized Chiropractic Baby Café, the only one in our area. This is a support group that we are privately funding to provide lactation and breastfeeding support to the Bismarck/Mandan community. Our goal is to increase the amount of successful breastfeeding relationships so children can start life as healthy as possible!
Contact Maximized Chiropractic today to schedule a consultation with our Bismarck Breastfeeding and Lactation Counselor!
Well-Baby Checks
Don't forget – we also offer well-baby checks for the newest addition to your family!

Breastfeeding & Lactation Counselor Bismarck | (701) 751-6000